PBAplayers Agency Contact:
USA – PH: 001-214-HOOPS-01
PBAplayers Agency Services: PBAplayers is a full service basketball agency that has partnered with FIBA agents globally to give players and coaches opportunities to advance in their professional endeavors. A division of the Pro Basketball Association, the PBA is the largest Spring-Summer Pro Basketball League in the United States. Currently the PBA has 17 international scouting directors around the World and 7 current or former NBA people in a position with the league office and/or in a leadership role in the association. With 69 teams Nationwide (USA) from Seattle to New York City and everywhere in between, the PBA has access to the next wave of high level professional players and coaches for this emerging sector of the job market.
HoopsAgents (Eurobasket listed agency page)
Chris Terrell – PBA Commissioner
Coach Chris Terrell was the first American to coach at the top pro level on 4 Continents while still in his 30's. He's spent over 20 years in the pro game and in that time learned how to win on and off the court. Blessed to have had the opportunity to coach in the top league in China (CBA) final 4, FIBA Europe top division in Romania for two seasons Romania Cup quarterfinals, Top league in Canada, Top leagues in Mexico (CIBACOPA) and (LNBP) seven seasons, many all-star games and coaching awards, as well as just about every minor league or domestic based pro basketball league that you can think of including the NBA D-League (NBA D-League) as the Director of Basketball Development for the Fort Worth Flyers, The Basketball League (TBL), Maximum Basketball League (MBL), American Basketball Association (ABA) as division and conference champion and league finalist, Deputy Commissioner of the World Basketball Association (WBA), writer for Better Basketball Magazine, and writer on the Eurobasket Network including USbasket and Latinbasket for the last 17 years. Terrell was named the Commissioner of the Pro Basketball Association in November of 2020.
John Bell – Managing Partner
John is a seasoned fiscal executive who has spent a majority of his career in and around sports. Evaluating talent and assembling championship caliber teams have been the hallmarks of the more than 20 years he has spent as a professional.
Growing up in a small town in Northwest Ohio, he had the desire but no real guidance on how to get to the next level. As a result, John obtained certification with both FIBA and the NBA and set out on a mission to ensure other players were not overlooked simply because of their circumstances or geography. Valuing honesty, integrity, transparency and strong work ethics, he strives to find every quality player the right position with the right team in the right way.
John is married to Erin, and together they have six children in their blended family ranging from elementary to college age. John holds a Bachelor's in Accounting and an MBA with a focus on Global Management.
Bayi Handy – The Handy Agency FIBA Licenced Agent (Southeast Asia, Australia, New Zealand)
Sigurður Hjörleifsson FIBA Licensed Agent (Europe)
Angela Culliver – PBA National Director
Samantha Stukes – Regional Director
Guards/Wings
Sean Gardner
Available $negotiable
6'5 Guard – Arkansas State '16
BIO: High level guard. Smart, can score, spends equal time at either guard spot 1 or 2 and has great size and knows how to get to his spots. A good defender that understands the game and where to be on and off the ball within a system. Sean can play on the ball in that high screen game and punish teams for going under or get the big on skates if they're trailing over and the big is in drop coverage. He knows how to put the defender in jail and let his screener get deep and force the help defender to choose. Crafty scorer at the 2 spot, knows how to read curl-flare, hits big shots, excellent in the side pick and rolls, running a single-double or floppy system, also good in a flex. There is no part of his game that is lacking… complete player who also rebounds well from the guard position and can run a team.
Sean has current video, is in shape, and passport ready
Sean Gardner Player Profile, Cape Breton Highlanders, News, Stats – USbasket (more in-depth info available on the Eurobasket network, including game by game breakdowns on the largest scouting database in the World)
Sean Gardner Player Profile, DFW Powerhouse, News, Stats – USbasket
Cortez Lamar Chaney
Available $negotiable
6'2 Point Guard – Enterprise State
Darrell White
Available $negotiable
5'11 Point Guard – Middle Georgia State
Seth Warfield
Available $negotiable
6'3 Guard – New Mexico Highlands (NCAA2)
BIO: Shooter! You better get out to this guy. He knows how to read screens, runs the floor well., gets to his spots, and great 3 point shooter. Excellent defender and plays hard on both ends. Leader on the court and a great teammate. Seth can handle the ball and spend time in either guard spot depending on the system but most coaches want to find a way to get his shot open from deep… Deadly!
Seth Warfield Player Profile, New Mexico BullSnakes, News, Stats – USbasket
Chris Johnson
Available – $3000/mo
6'4 Guard – St. Catherine
Jeffrey Darnay Long Jr
Available $negotiable
Age: 25
DOB: May 22, 1996
Height: 6'1
Weight: 208
Wing Span: 6'5
Vertical : 41in
Position,: PG, SG, Combo Guard
Hometown: El Paso, Tx 
Andress High School
#1 team in the state of Tx
#3 player in the state of Tx in class 4a
1st Team All-State
1st Team All-District
Texas All-Star
Scout Focus All-American
Pangas All-American Invitational
Howard College
Western JC Athletic Conference Champions 2015
Region VI Runner-Up 2015
Cochise College
ACCAC Champions 2016
Northern New Mexico
MVP
PPG 17.1 AST 4.3 RPG 5.7
First triple double in school history
2 G-League Invitational try-outs 2017, 2018
2019-2020 Southwest Desertcats Semi-Pro (UBL)
MVP
PPG 22.5 AST 6 RPG 8
2020-2021 Southwest Desertcats (ABA)
MVP
ABA All-Star
PPG 17.8 AST 7 RPG 11
PBA All-Star
Passport Ready Jeffrey Long Career Bests and Rankings, Northern New Mexico, NCAA Stats, Game Logs, Awards – RealGM
CJ Duff
Available $negotiable
6'2 Combo Guard – Western Illinois (NCAA-D1)
Trevon Butler
Available $negotiable
6'3 Guard – Husson University
BIO: Strong guard that can create his own shot. Guard size and quickness combined with forward strength makes Butler a tough matchup. Multi-positional athlete that can help a team at any guard or wing spot. Can shoot, can drive, can handle, rebounds extremely well from the guard spot. Natural scorer that shoots a high percentage and just knows how to use his body to shield defenders and get point blank opportunities for his team. Also very effective from 3.
2015 Husson University 18.3ppg, 7.4rpg, 2.4apg, 1.6spg, 41.4%FG, 33.3%3P
2016 Husson University 21.8ppg, 7.4rpg, 2.6apg, 1.7spg, 44.5%FG, 39.9%3P
2021 Midcoast Sternmen (PBA) 26.1ppg, 8.2rpg, 5.6apg, 63.8%FG, 38.3%3P
Trevon Butler Player Profile, MidCoast Sternmen, News, Stats – USbasket
Chantz Chambers
Available $negotiable
5'11 Point Guard – Tarleton State University (NCAA2)
BIO: Lefty do everything lead guard can score in bunches. He's quick, can get in the lane with his 40″ vertical, finishes around bigs and can stroke the three. Solid defender comes out out of a D2 powerhouse known for winning. Capable playmaker, put this guy in pick and roll and watch out. Heart of a lion. Fighter.
2021 DFW Powerhouse 23.3ppg, 7.3rpg, 8.1apg, 57.4%FG, 43.5%3P
Chantz Chambers Player Profile, DFW Powerhouse, News, Stats – USbasket
Chuck Guy
Available $3000/mo
6'0 183cm Point Guard – Tarleton State University (NCAA2)
BIO: Imagine Patrick Beverly with a 48″ vertical, handles like a true PG, a suddenness and a burst that you couldn't stay in front of and a jumper that you had to get out on and you'd have Mr. Guy. Freak Athlete has a workout with the Washington Wizards (NBA). Tough as nails and doesn't quit. Intimidates the opposition because of how har he plays with his aggressiveness. DAWG!
Darrice Whitley
Available $1500/mo
6'5 Guard – East Texas Baptist
BIO: long, lanky 6'5 that can play the lead guard spot makes Darrice special. He's left handed and just swoops in and smaller guards just can't do much about it. 41% 3 point shooter in the top league in Mexico but playing time was a factor on the overall production he could contribute there arriving mid-season and rotations fairly set but look at his percentages. You can't argue 56% from the field, 41% from 3, and 87% from the stripe wasn't impacting the game with the chances he was given. Whitley is one of those types of players that plays on both ends too. He's a scrappy defender and a starter at almost any level very capable of 20ppg, 7rpg, and 4apg with great efficiency.
Jordan Grant
Available $negotiable
6'3 Guard – Western Connecticut State
Joey Puddister
Available $negotiable
2021 Pro Basketball Association Midcoast Sternmen PPG 18.4 APG 11.2 RPG 5.4 SPG 3.1 FG %56.7 3PTFG %48.3 FT %91.3
Raylon Howard
Available $negotiable
6'5 Guard/Forward – U of St. Mary
BIO: Strong, talented, and skilled three (3) level scoring guard/forward. He is aggressive yet under control, finding and getting to his spots, whether in transition or in a set offense. Efficient scorer who shoot it with deep range and attack the basket with strong finishes through contact. He has solid ball handling which allows him to take a defender off the dribble or create scoring opportunities for his teammates. Raylon excels as a two way player with his solid defense, making it difficult for offensive players to score. He has great size and athleticism that helps him get steals, blocks, and deflections. Further, he is a team player who can set up his teammates to score, as well as score it himself. Raylon genuinely loves playing basketball, is passionate about winning, cares about his teammates, and respects his coaches. He's a confident leader who leads by example through hard work. He is ready for any challenge and displays the heart and perseverance to be successful in any situation.
Available $2500/mo
6'5 Guard/Forward – Midwestern State
BIO: Big guard that overpowers to the basket and creates for himself and his teammates. Excellent defender that can guard all positions and is switchable. Strong base, smart, great passer and a winner. Rabb is a veteran influence on the younger players and can help them become pros while setting the table from positions 1-4. Natural point guard in college, Rabb is multi-dimensional, shoots the 3 well as a pro and works well with any defensive philosophy.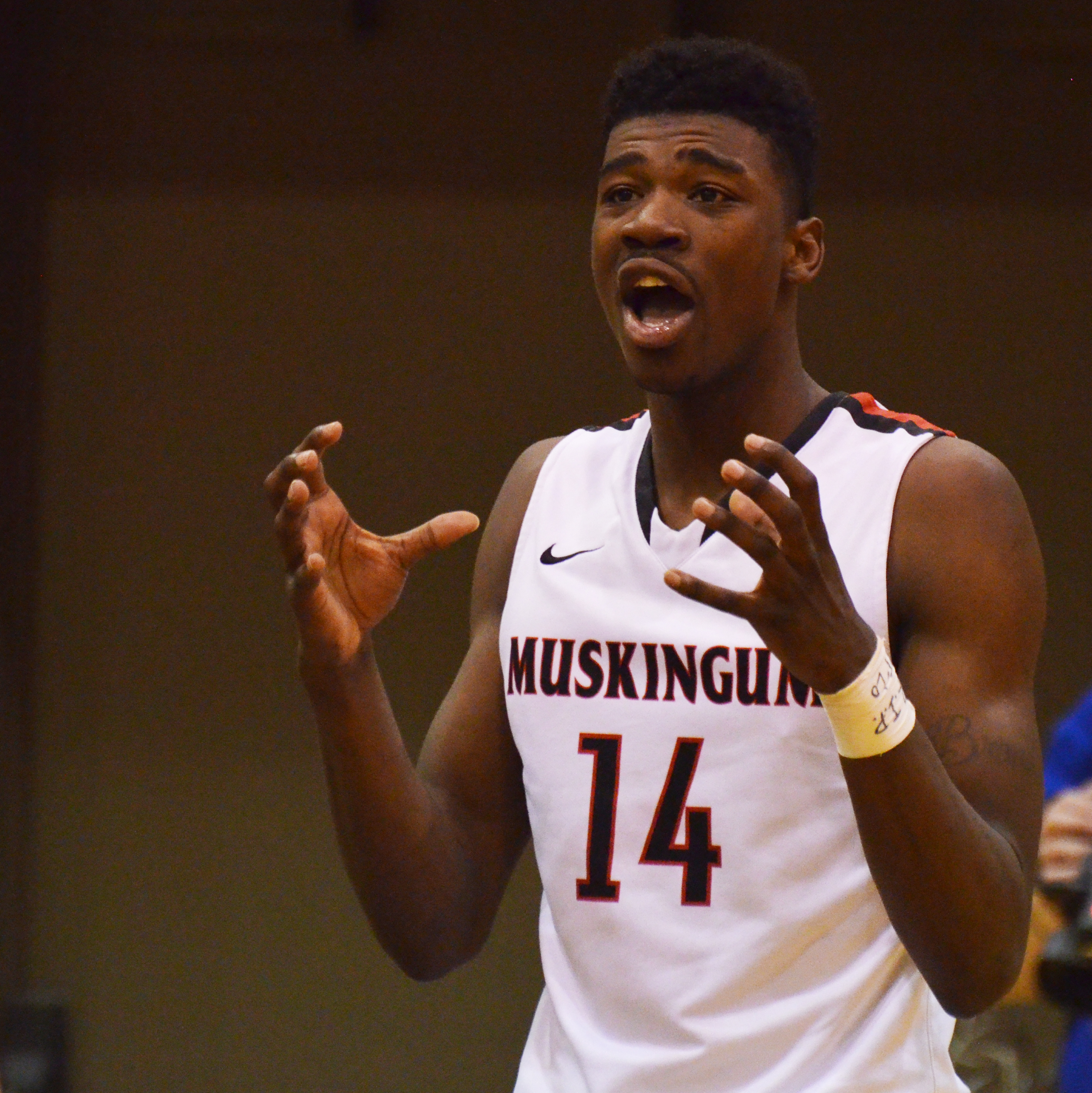 Available $3500/mo
Forwards/Centers
Davene "Showtime" Carter
Available $4000/mo
6'7 Forward 198cm Tarleton State University
BIO: Athletic former slam dunk champion and Harlem Globetrotter, Carter is a multi-positional force on offense and defense. He's switchable and able to guard several positions. He has the height and strength to defend the post but the agility and athleticism to switch out on guards. On offense he's just as varied in his skill set; excellent in pick and rolls and the guy that will go get the lob pass and finish over bigs but also able to handle the ball out in space, shoot the 3, and create his own shot.
2015 Tarleton State University (NCAA2) 7.3ppg, 4.5rpg, 1.1bpg, 69.9%FG
2016 Harlem Globetrotters
2017-2018 Club Basquet Cantaires Tortosa (Spain-EBA)
2019-2020 Dallas Skyline (TBL) 11ppg, 6rpg, 64.9%FG
2020-2021 DFW Just Hoops (MBL) 23.6ppg, 11.9rpg, 2.3bpg, 2.2spg, 68.6%FG, 38.9%3
2021 DFW Just Hoops (PBA) 20.2ppg, 10.7rpg, 2.1bpg, 1.9spg, 64.8%FG, 41.1%3
Awards: LSC Tournament winner, LSC All-Defensive Team, NCAA D2 Final 4
Davene Carter Player Profile, Just Hoops, News, Stats – USbasket
Terry "TJ" Maston
Available $4000/mo
6'9 Forward/Center 202cm Baylor
BIO: Modern big man can do it all, TJ can face up and knock down the 3, put it on the floor and create, and dominates on the low block. Scoring machine is also a great rebounder and was the 6th man of the Year in the Big 12 Conference coming out of NBA factory Baylor. High level player!
2017-2018 Baylor University 11.4ppg, 5.7rpg, 56.3%FG
2018 Stockton Kings (NBA D-League) 1st round pick, 8th overall
2018-2019 Saint John Riptide (Canada-NBL) 19.3ppg, 8.6rpg, 1.4bpg, 54.7%FG
2019-2020 Dallas Skyline (TBL) 19.3ppg, 8.3rpg, 67.4%FG
2021 DFW Just Hoops (PBA) 21.4ppg, 8.1rpg, 53.9%FG, 32.2%3, 78.3%FT
Awards – McDonalds All-American nominee, NCAA Sweet 16, Big-12 6th Man of the Year, TBL Center of the Year, TBL 1st Team
Terry Maston Jr. Player Profile, Just Hoops, News, Stats – USbasket
Josue "Sway" Celestin
Available $2000/mo
6'9 Forward – Southeastern University
BIO: Long and athletic and plays both ends of the court, Sway rocks the rim and is an active presence defensively with his ability to guard multiple positions
2016-2017 Southeastern University 6.9ppg, 5.8rpg, 66.1%FG, 79.1%FT
2019 Eurobasket Summer League
2020 Tampa Bay Titans (TBL) 6.8ppg, 3.0rpg, 62.5%FG
2021 Rochester Razorsharks (PBA) 17.7ppg, 9.2rpg, 67.4%FG
Josue Celestin Player Profile, Rochester RazorSharks, News, Stats – USbasket
Ehab Eltayeb (Contonu) Sudan/UAE
Signed Mexico
6'9 203cm PF/C – Freed Hardeman University
BIO: Strong, athletic big, that is a great teammate and person. He has his engineering degree and plays as Contonu. Born in Khartoum, Sudan hes a very strong rebounder, great defender, and can finish in the paint with two hands agressively. Developing a mid-range jumper and can put the ball on the floor as well. Can dominate on the block and is really good as a finisher in pick and roll.
2017-2018 Freed Hardeman University 10.3ppg, 6.9rpg, 53.4%FG
2020 Eurobasket Summer League
2020-2021 Dallas Kings (MBL)
2021 DFW Powerhouse 18.8ppg, 12.3rpg, 1.9bpg, 67.4%FG
Awards – 2021 PBA All-Star
Ehab Eltayeb Player Profile, DFW Powerhouse, News, Stats – USbasket
Tavares Sledge
Available $3000/mo
6'9 PF Wright State – U. South Carolina Aiken
Outlook – Multi-positional athlete capable of spending time at 4/5/3 because of his all around game ability to guard all positions. He's switchable, can shoot the 3, puts it on the floor, can run like a guard, and is a great defender. How often do you find 6'9 that defends every position and can lead a league in rebounding and assists but also get 20?
2015-2016 University of South Carolina Aiken 18.4ppg, 10.5rpg, 3.8apg, 45.4%FG, 31.1%3, 71.7%FT
2017 Importadora Alvarado Ambato (Ecuador) 16.6ppg, 8.5rpg (2nd in the league), 4.4apg (2nd in the league), 56.7%FG, 31%3, 70.8FT
2018 Kansas City Tornados
2018 Tuscaloosa Titans
2019 Kansas City Tornados (TBL) 23.3ppg, 13.7rpg (led the league), 4.9apg, 1.0spg
2020 Gulf Coast Lions (TBL) 17ppg, 9.7rpg, 4.3apg
2020 Tijuana Zonkeys – Covid
2021 Enid Outlaws (TBL) 16.8ppg, 10.1rpg, 3.0apg, 58%FG, 34.4%3, 78.5%FT (Champions)
Awards – All-Star Ecuador, All-TBL 1st Team, TBL Champion 2021
Available $negotiable
6'9 203cm PF/C – Auburn – Montgomery
Age: 24
Date of Birth: December 31st, 1997
Nationality: USA
College/ University: East Georgia State College, Auburn University At Montgomery
| | | | | | | | | | | |
| --- | --- | --- | --- | --- | --- | --- | --- | --- | --- | --- |
| Team/Year | GP | Min | PPG | 2pt% | 3pt% | FT% | OR | DB | RPG | BPG |
| East Georgia State College (2016-2017) | 29 | 125 | 10.3 | 49.3 | 0 | 67.1 | 66 | 132 | 6.8 | 2.5 |
| East Georgia State College (2017-2018) | 28 | 592 | 18.1 | 48.3 | 0 | 64.1 | 102 | 188 | 10.4 | 2.2 |
Accomplishments
#1 Rebounder in the state of Georgia for junior college basketball
#15 in the nation for national junior college basketball
Made the all star game twice both years for Georgia junior college basketball
| | | | | | | | | | | |
| --- | --- | --- | --- | --- | --- | --- | --- | --- | --- | --- |
| Team/Year | GP | Min | PPG | 2pt% | 3pt% | FT% | OR | DB | RPG | BPG |
| Auburn University at Montgomery (2018-2019) | 28 | 790 | 11 | 61.4 | 0 | 71.2 | 67 | 158 | 8.0 | 1.9 |
Available Coaches
Jesus Aragon
Available $negotiable
2003-2009
(ABA) 2003 former assist coach Reached Semifinals
Former Professional basketball player
LEAGUES : Lnbp , CIMEBA, Cibacopa, LBE , ABA (Win 2 times championship Gallos de pelea , league LNBP 2003-2004)
2004-2006 Former college player University Autonoma from Juárez (UACJ ) Juárez Chih, Mex.
2014 FIBA / LBE Professional Basketball League Mineros de Parral Play off round Head Coach Chihuahua Mex.
2015 FIBA / LBE Professional Basketball League Indios de Juárez Play off round Head Coach Chihuahua Mex.
2016-17 FIBA / LBE Professional Basketball League Indios de Juárez Reached Semifinals game 7 Head Coach Chihuahua Mex.
2018 FIBA / LBE Professional Basketball League Dorados de Chihuahua Reached championship serie Head coach 2nd place / game 6
Head Coach Chihuahua Mex.
2019 FIBA / LBE Professional Basketball League Dorados Chihuahua 11-1 record Head Coach Chihuahua Mexico
2020 – 2021 ABA
Head coach – Southwest Desertcats
Record 19-1 conference championship game
Rank #2 in the Nation on ABA. Record 20-0
ABA Coach of the Yesr
2021 Southwest Desertcats (PBA)
Head Coach
PBA record : 10-0
Rank #1 southwest division